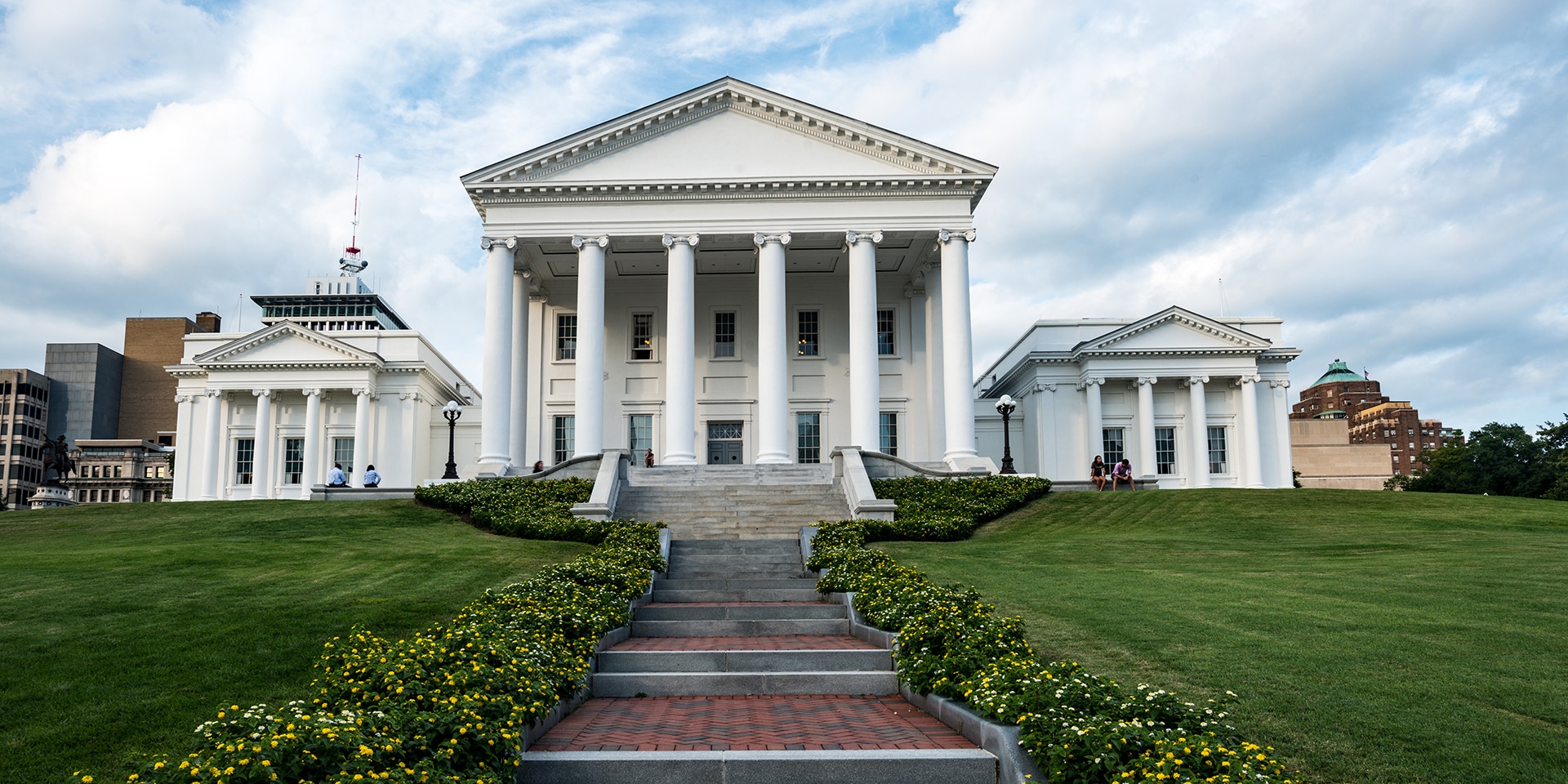 Presented By
With the city's history dating back to 1737, you could spend days on end exploring Richmond, Virginia. Although a tight meeting schedule can leave business travelers with little time for sightseeing, attractions within walking distance of Delta Hotels Richmond Downtown let you step back in time — and return to the present in two hours or less.
In the Footsteps of Presidents and Politicians: Virginia State Capitol
Walk time from hotel: 10 minutes
Duration: 1 to 2 hours
Take a free hourlong guided tour of the Virginia State Capitol or explore on your own. Marvel at the domed rotunda with its hall of Virginia's eight U.S. presidents, old senate and delegate chambers, and visitors' museum.
Outside, lushly landscaped grounds house a bell tower, governor's mansion, old city hall and other early buildings.
Art, Industry and Nature: Brown's Island
Walk time from hotel: 10 minutes
Duration: 1 to 2 hours
On weekends Browns Island on the James River bustles with music, festivals and art displays in its riverside park. During the week its proximity to downtown makes it one of the best places to go sightseeing on a shoestring time-frame.
Savor city views as you stroll the island's western loop along landscaped paths and pass sculptures recounting the city's early mill industry.
Snap photos of an old railroad trestle, the city skyline or Manchester Bridge. Wander across the river via the Dam Walk Bridge or overlook Pipeline Rapids and a blue heron rookery on the island's east end.
Unravel a Mystery: Edgar Allen Poe Museum
Walk time from hotel: 15 minutes
Duration: 1.5 to 2 hours
Love a good mystery? Check out the Poe Museum to uncover the largest collection of works, letters and artifacts related to the famous author. Tucked in the oldest building in the city, the museum includes Poe furniture, trinkets and even a pair of the author's socks.
Visit on the fourth Thursday of the month to enjoy Unhappy Hour, which features live music, a cash bar and appetizers from 6 to 9 p.m.
A Window to the Ages: Hollywood Cemetery
Walk time from hotel: 20 minutes
Duration: 15 minutes to 1.5 hours
A walk through Hollywood Cemetery serves up panoramic views of Richmond and the James River from a lush garden hilltop. The cemetery features notables including U.S. presidents, governors and Supreme Court Justices and even has its own vampire lore.
Meander gravesites that predate the Civil War: Connect with an interactive map online to find your way to unusual markers like a towering brick pyramid and a cast-iron Newfoundland dog that has been standing guard over the tomb of a little girl since 1862.
Heroes of Recent Wars: Virginia War Memorial
Walk time from hotel: 15 minutes
Duration: 15 minutes to 1.5 hours
Dedicated to the memory of Virginians who fought in World War II and the Korean War, the Virginia War Memorial maintains a shrine of memory and a museum.
Check out war relics and trophies brought home from overseas, like swords, rifles and flags. Marvel over an intricate collection of 500 model warships accurate to the most minute detail.
Have a bit more time to spare? Lose yourself in the collection of more than 5,000 military miniatures depicting equipment and soldiers from the Napoleonic era through World War II.
Serving Up Justice: John Marshall House
Walk time from hotel: 15 minutes
Duration: 15 minutes to 1.5 hours
Step back into the 1790s at the historic home of Supreme Court Chief Justice John Marshall, whose political career spanned the years of 1797 to 1835. Heralded as "the Greatest Man Never to be President," Marshall established judicial review and processes still used today.
The John Marshall House preserves original furnishings and architecture characteristic of the years 1790 to 1835, when John Marshall and his family occupied the home.
---