Outdoors
Soar to Great Heights in the 7 Best Mountain Towns in America
By

Nathan Borchelt
There are few vacations more head-clearing than a mountain getaway. Between the blasts of crisp alpine air and the breathtaking scenery—dense forests, towering peaks, and postcard-perfect main streets—a mountain escape promises a true recharge. Read on for seven of this country's best.
Telluride, CO
Telluride is the prototypical mountain town, nestled cozily into the end of a box canyon and surrounded on three sides by the towering peaks of the San Juan Mountains, with Bridal Veil Falls at the canyon's head. A free gondola connects the central town with the pedestrian-friendly Mountain Village.
If you visit during the winter, be sure to dine at the resort's Alpino Vino, which serves a five-course Northern Italian dinner and ranks as the highest-elevation high-end restaurant in North America.
The town also has an award-winning brewery and a distillery (naturally), as well as a host of guides and outfitters to help you reach some of Colorado's most iconic hiking, biking, fishing, cross-country skiing, and rafting.
READ ALSO: Take an Untamed Road Trip to the West's Best Adventure Towns
Aspen, Colorado
Long before Aspen was Colorado's most haute (and expensive) mountain town, it was a playground for intrepid rock climbers and skiers. While a visit here today offers an array of next-level restaurants, boutiques, and luxe après-ski bars, you can still tap into the area's frontier spirit.
Head out to explore the extensive network of trails that lead to high-alpine azure lakes, massive meadows, rocky crags, and gushing waterfalls, or to one of the area's four ski mountains (which offer year-round outdoor recreation). No matter what kind of adventure you seek, unwind with a $5 pint at Aspen Brewing Company.
Jackson, WY
Warning: Jackson might ruin other mountain towns for you. The rugged locale offers access to the vertiginous peaks of Grand Teton National Park, as well as Yellowstone National Park's eastern gateway (only 60 miles west) and the world-class mountain resort of Jackson Hole, just 20 minutes from town.
Start within city limits and wander through the divey saloons and art galleries, and get your photo in front of the famed elk antler arch in the town square. From there, first-timers should drive through Teton Pass to experience the inimitable beauty of Wyoming's towering granite peaks.
Recharge with belly-warming fare (think: root vegetable gratin and bone marrow) at Cafe Genevieve, a cozy, log cabin-style restaurant known for its home cooked classics.
READ ALSO: Exploring Asheville's Great Outdoors by Land, Sea and Sky
Truckee, California
Although Truckee, like other Tahoe-area towns, has experienced skyrocketing real estate prices as the result of high buyers' interest from the San Francisco area, this gem of a town has managed to retain its rough-and-tumble spirit.
Perhaps that's due to Truckee's storied origins as a way-station for the Transcontinental Railroad, originally named Coburn Station. Sitting just north of Lake Tahoe, Truckee lies within easy striking distance of the 191-square-mile lake as well as the ski resorts scattered throughout the northern region of the Sierras.
Spend your days exploring the wild, whether that means climbing, paddleboarding, snowboarding, biking, or swimming, then close out the day with craft beers and people-watching at Old Town Tap.
Crested Butte, Colorado
When the coal and silver mines of Crested Butte shut down in the '50s, many residents left the area. Skiing largely saved the mountain town and now it offers some of the country's most extreme terrain as well as a hippy vibe that's proudly antithetical to other Colorado resort towns like Vail.
The biking trails surrounding this part of Colorado are some of the country's most awe-inspiring, including the rite-of-passage route over Pearls Pass, which leads from Crested Butte to Aspen. But if you'd rather keep both feet on the ground, there is a range of other outdoor activities—hiking, camping, rafting—to keep you entertained.
SEE ALSO: Plan an Epic Weekend Getaway to Banff National Park and Beyond
Bend, Oregon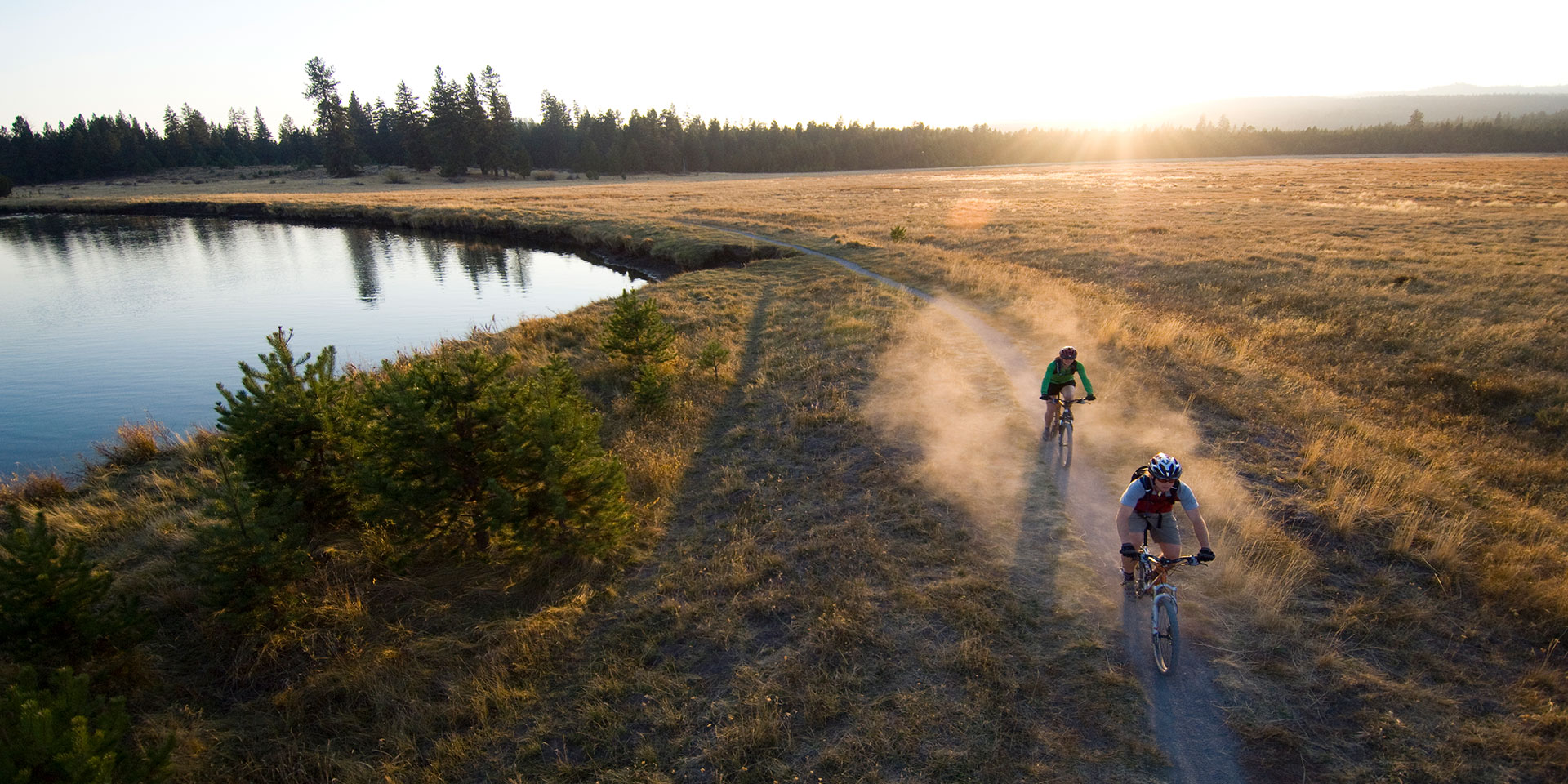 The sleepy high-desert town is near Drake Park and has far more award-winning breweries than any other mountain hideaway. Start with a hike up Pilot Butte, an extinct volcano in the center of town, and take in the vistas of the Cascade Range.
From there, your next adventure could include anything from a helicopter tour over the Three Sisters Wilderness to mountain biking the sinewy singletrack.
Sun Valley, Idaho
Sun Valley's origin story isn't tied to mining or laying railroad tracks. Rather, it's the birthplace of resort skiing in North America, following its 1936 founding by lifelong skier and Union Pacific Railroad chairman W. Averell Harriman.
Snow-starved Hollywood celebrities (like Cary Grant and Earnest Hemingway) reinforced Sun Valley's rep as the place to see and be seen, and a whole new generation fell in love with the central Idaho region.
Today's Sun Valley still delivers a singular skiing/snowboarding experience, now spread across two mountains broken into Dollar Mountain—the beginner's peak, and Bald Mountain— a 3,400-foot vertical drop with legions of intermediate and advanced runs. Check out the Tyrolean-style pedestrian village with plenty of high-end dining, lodging, and après ski pursuits like ice skating.
This article was published through a partnership with Jetsetter magazine. Read the original story: 9 Best Mountain Towns in America by Nathan Borchelt, a regular contributor to Jetsetter.
More from Jetsetter:
---