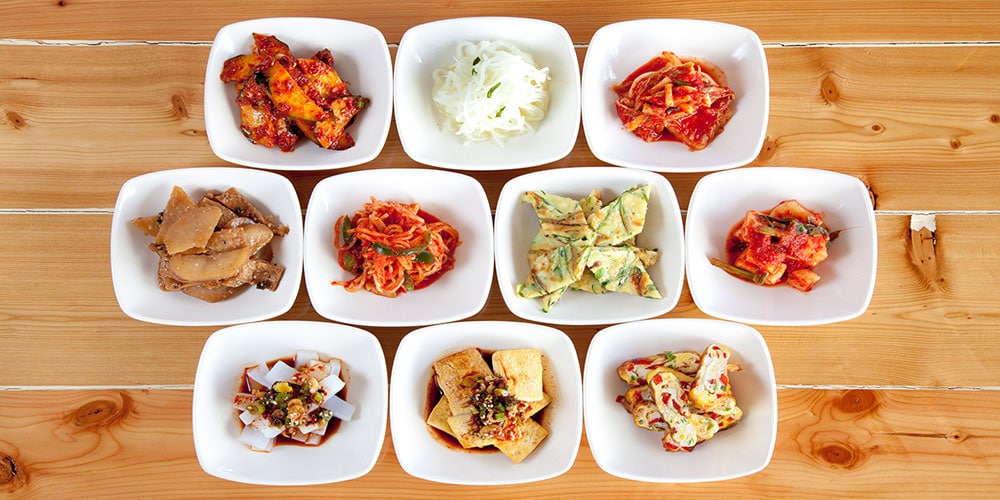 Seoul
Would You Eat a Dragon's Beard? Try These 7 Local Seoul Snacks
By

Margie Stahl
Seoul's many wonders include its ancient temples, royal palaces, and modern museums, but there's one other attraction visitors must experience: the local food. As you explore the lively streets of Seoul and work up an appetite, grab one of these local snacks sold at the food stalls, known as pojangmacha, dotting the city. Your foodie adventure is set to begin … now.
Spicy Rice Cakes (Ddeokbokki)
A traditional Korean snack, spicy rice cakes can be eaten with everything from kimbap, dumplings, fried calamari, and more. The rice cakes are dipped in a thick sauce of Korean chili paste, chili powder, and sugar, with hints of anchovy and sea kelp broth.
Fish Cakes (Odeng)
One of the many tasty treats that are served on a stick, Korean fish cakes are typically paired with hot Odeng broth. Affordable and widely available across the city, these fish cakes are one of Korea's most iconic street snacks.
Korean Pancake (Hotteok)
A sweet pancake with a Korean twist, this is a traditional pancake folded and fried, with a brown sugar filling oozing from the center as you take a bite. Typically enjoyed during the winter season, hotteok is also sometimes served with honey, cinnamon, sesame seeds, and chopped peanuts.
Knife Noodles (Kalguksu)
A popular Korean noodle dish, Kalguksu consists of handmade wheat-flour noodles that are knife-cut, served in a large bowl with vegetables and seafood broth. What makes this noodle dish extra special is that the noodles aren't spun, but rather rolled out to a thin consistency and cut into strips.
Goldfish Bread (Boong-uh-ppang)
One of the most popular snacks in Korea, these fish-shaped treats are filled with sweet red bean filling encased by soft and delicious bread. Through the years, this sweet treat has gone through several variations including Goldfish breads stuffed with ice cream.
Dragon Beard Candy (Kkultarae)
A royal snack once deemed to be only fit for kings, Kkultarae is made from a big chunk of honey, which is then powdered with corn starch and stretched into numerous thin strands. These honey strands are then used to cover various sweet treats such as chocolates or nuts. In Korean culture, the Kkultarae is marketed as a symbol of wishes for health, a long life, and good fortune.
Egg Bread (Gyeran-Bbang)
Korea's egg bread is perfect for the winter season and even chilly evenings. These freshly-baked breads are topped with a fried egg — yellow yolk and whites are both visible. The result is slightly sweet and somewhat salty.
---