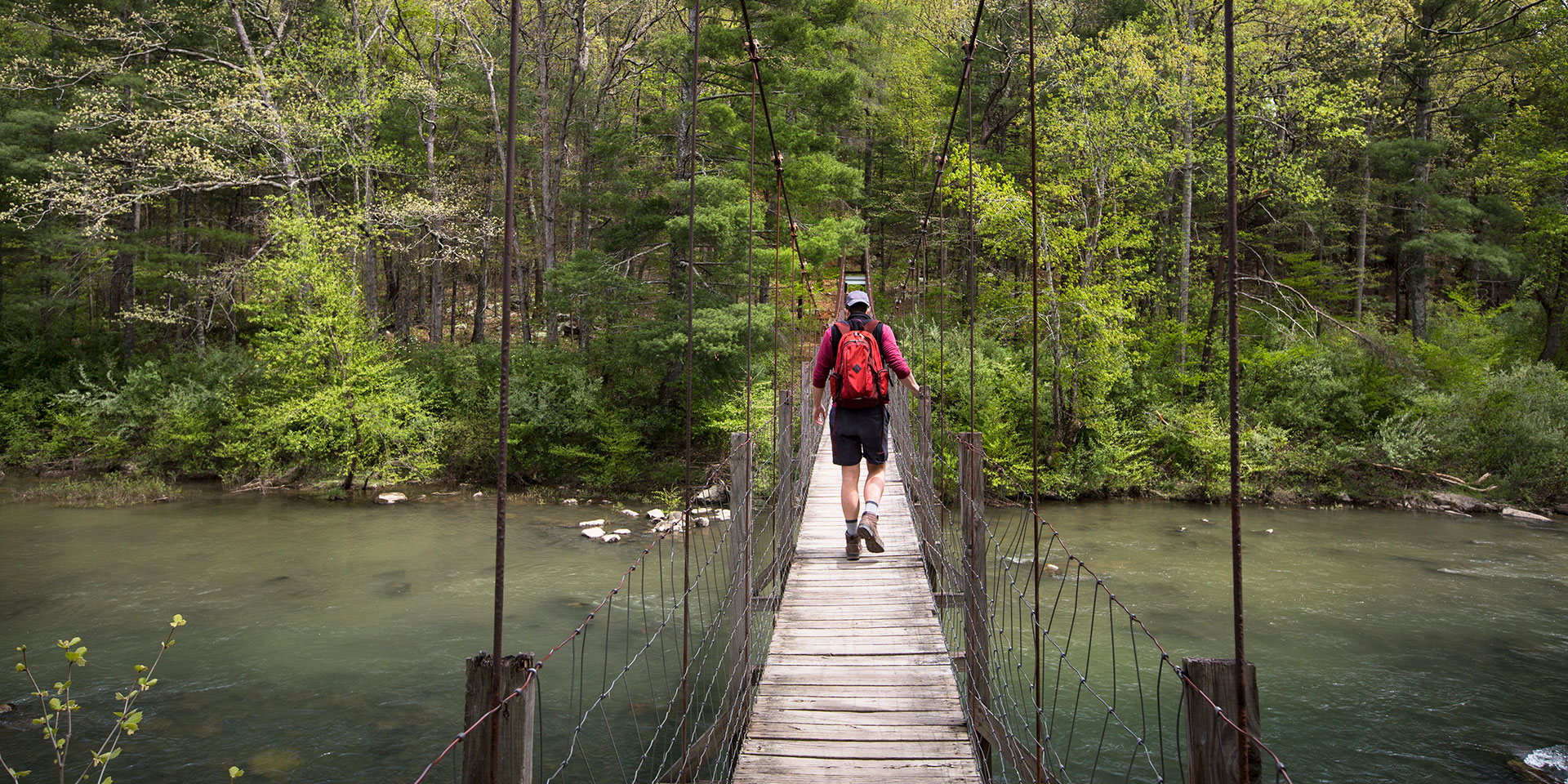 Outdoors
6 Ways to Savor the Great Outdoors in Virginia
By

Kristi Bradley
With some of the country's most picturesque countryside and coastline to match, Virginia is an outdoor enthusiast's dream come true. Here are six popular spots to hike, sightsee and unwind (outdoors) in the Commonwealth:
1. Hit the River
Sometimes Virginia's iconic countryside is best seen from the water. Float along 45 miles of the Upper James River Trail for some of the state's best canoeing, kayaking and fishing. It's the stuff dreams—and countless landscape paintings—are made of.
2. Travel Back in Time
Meander through the Chesapeake Bay Arboretum's 48 acres for a glimpse backinto simpler—and wilder—times. Explore the hardwood forest trails, visit the original farmhouse (built in 1730) and don't forget to bring a picnic.
3. Relax on the Beach
With three postcard-worthy beaches, Virginia Beach offers couples and families miles of sand and boardwalk from which to find their spot. Laying out not your thing? Rent a bike or kayak, and reward yourself afterwards with a fresh seafood meal.
4. Hike the Appalachian Trail
Right outside of Winchester is the famed Appalachian Trail, where hiking, bikingand fishing span some 14 states. Summit Hawksbill Mountain to take in anoverwhelmingly beautiful view of the Shenandoah Valley below.
5. Sail the Chesapeake
Tour Downtown Norfolk's waterfront the right way—on a sailboat. See TownPoint Park, Fort Norfolk, Harbour Park and Battleship Wisconsin while driftingacross the Elizabeth River and Hampton Roads Harbor.
6. Sip Virginia Wine
You've got your choice of some f200 wineries along the Virginia Wine Trail; where will you go? Pick a trail and be sure to sample its Cabernet Francs and Viogniers, which regularly win awards at wine competitions. Some popular wineries include: Barboursville Vineyards, Early Mountain Vineyards, Valhalla Vineyards and Ankida Ridge Vineyards.