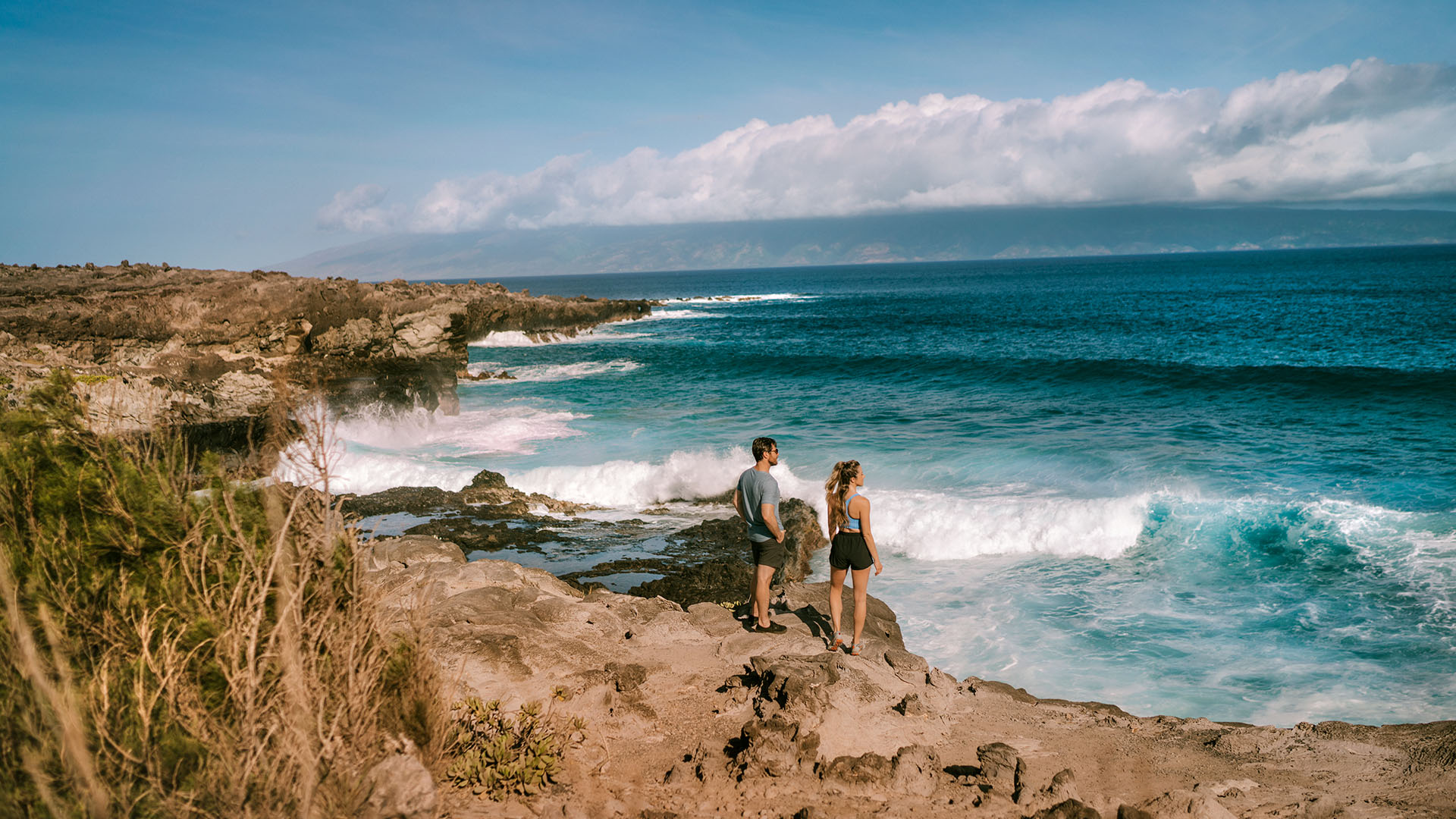 Wellness-seekers have long appreciated the benefits of an invigorating run on a hotel treadmill or a rejuvenating massage in its spa. These days, however, they are increasingly seeking more exclusive, boutique opportunities to tend to their minds and bodies while traveling, allowing for customized self-care retreats and renewed fitness regimes. These five luxurious oases, each with a well-curated range of unique wellness offerings, are a wellness-seeker's delight.
As always, check for travel guidelines and closures before planning your trip.
Mind, Body and the Great Outdoors in Maui
At The Ritz-Carlton Maui, Kapalua, Spa Director Svetla Doncheva says more guests are coming to the spa these days, including younger guests, to indulge in au courant treatments such as CBD pedicures and hydrafacials with LED light therapy.
They also gravitate to outdoor fitness options such as sunrise yoga overlooking the ocean, a coastal trail hike and a labyrinth meditation walk, which leads to a lava-rock labyrinth along the rugged shoreline.
"It's fun fitness to get there but focuses on your mind as well as the body," Doncheva says. "The beauty of doing the labyrinth is you're so close to the water and you're breathing the ocean air, which has significant benefits."
On the coastal trail, "it's exercise, but you get to see the beauty of the area," she adds. "A lot of people think about fitness as inside classes or running, but for us it's more about being outdoors and connecting with the earth."
Meditation and Coastal Inspiration in Amelia Island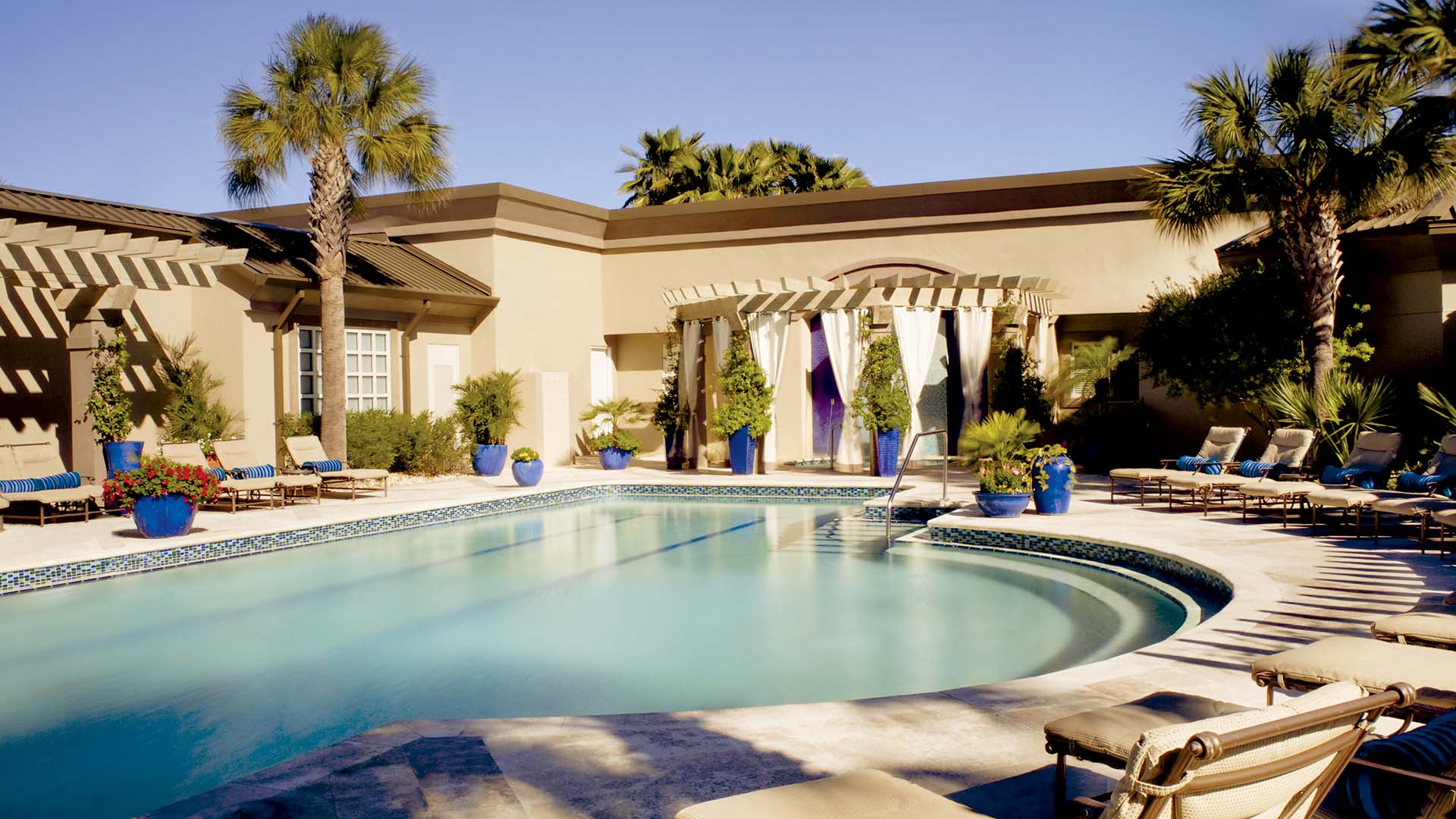 The spa at The Ritz-Carlton, Amelia Island takes full advantage of its setting with daily nature walks, unique treatments like the zero-gravity Heaven in a Hammock massage, and its Beach Walking Meditation & Sand Mandala session in which participants reflect on their lives while creating a sandcastle-style mandala. Other options for mindful meditation include full-moon yoga and yoga nidra, a contemplative form of yoga practiced while lying down.
"Guests have found mindful meditation is a good practice to relieve insomnia, anxiety and loneliness," says Gary Virden, the spa's director. "With training it can be easily practiced at home. It's ironic that such a powerful treatment aligned with today's needs is literally hundreds of years old and so easy to do."
More contemporary treatments include the Strength and Resilience Massage, which combines aromatherapy oils, yogic stretches and deep-muscle massage, and the CBD Relief & Recovery massage, in which the therapist also consults with the guest to formulate a CBD regimen.
Bliss, Maple Sugar and More in Montreal
Although The Ritz-Carlton, Montreal boasts a commanding downtown location on the Canadian metropolis's renowned Sherbrooke Street, nature still inspires much of its serene Spa St. James.
The 5,500-square-foot spa features waterfalls, a relaxation lounge with fireplaces, and 12 treatment rooms where skincare therapists and masseuses employ natural ingredients such as seaweed, Amazonian earth, organic CBD and locally produced maple sugar, among others.
The spa's signature Maple Sugar Massage, for example, uses Quebec-made maple balm created from organic vegetable oils in a 120-minute treatment that includes a foot massage, body massage with hot stones and a soothing scalp massage.
Another signature 120-minute treatment, the Maple Sugar Experience, uses organic Canadian maple sugar for exfoliation, which softens and brightens skin and stimulates blood flow, before a hydrating body wrap that incorporates clay from Canada's prairies.
Guests can also revive in the hotel's rooftop indoor saltwater pool, which overlooks the city's skyline, and customize their workouts in the state-of-the-art fitness center, where private trainers are available by request.
Pickleball, Peloton and Aquatic Adventures in Phoenix
An $80 million renovation in 2022 increased the already ample wellness opportunities at JW Marriott Phoenix Desert Ridge Resort & Spa, Arizona's largest luxury resort and home to two championship golf courses.
Fitness-focused guests can stay in a Wellness Suite, offering a tranquil enclave for yoga, stretching or meditation, or a Peloton Wellness Suite, complete with Peloton bike, gear and live and on-demand classes.
The expanded Revive Spa Fitness Center also features Peloton bikes, plus Life Fitness exercise machines and other cardiovascular equipment with Wi-Fi and TV screens. Outside, seasonal yoga classes take place on the 600-square-foot yoga lawn overlooking the bountiful chef's garden.
Catering to devotees of the fastest growing sport in the United States, the resort further boasts 17 pickleball courts, with coaching available from a full-time certified instructor and a well-stocked pro shop. Players and other guests can either keep their heart rates elevated or cool down afterward in AquaRidge WaterPark, a sprawling series of thrilling waterslides, a lengthy lazy river, and a variety of pools and cabanas designed for active families or serenity-seeking adults.
Zen Wellness and Spa Serenity in Scottsdale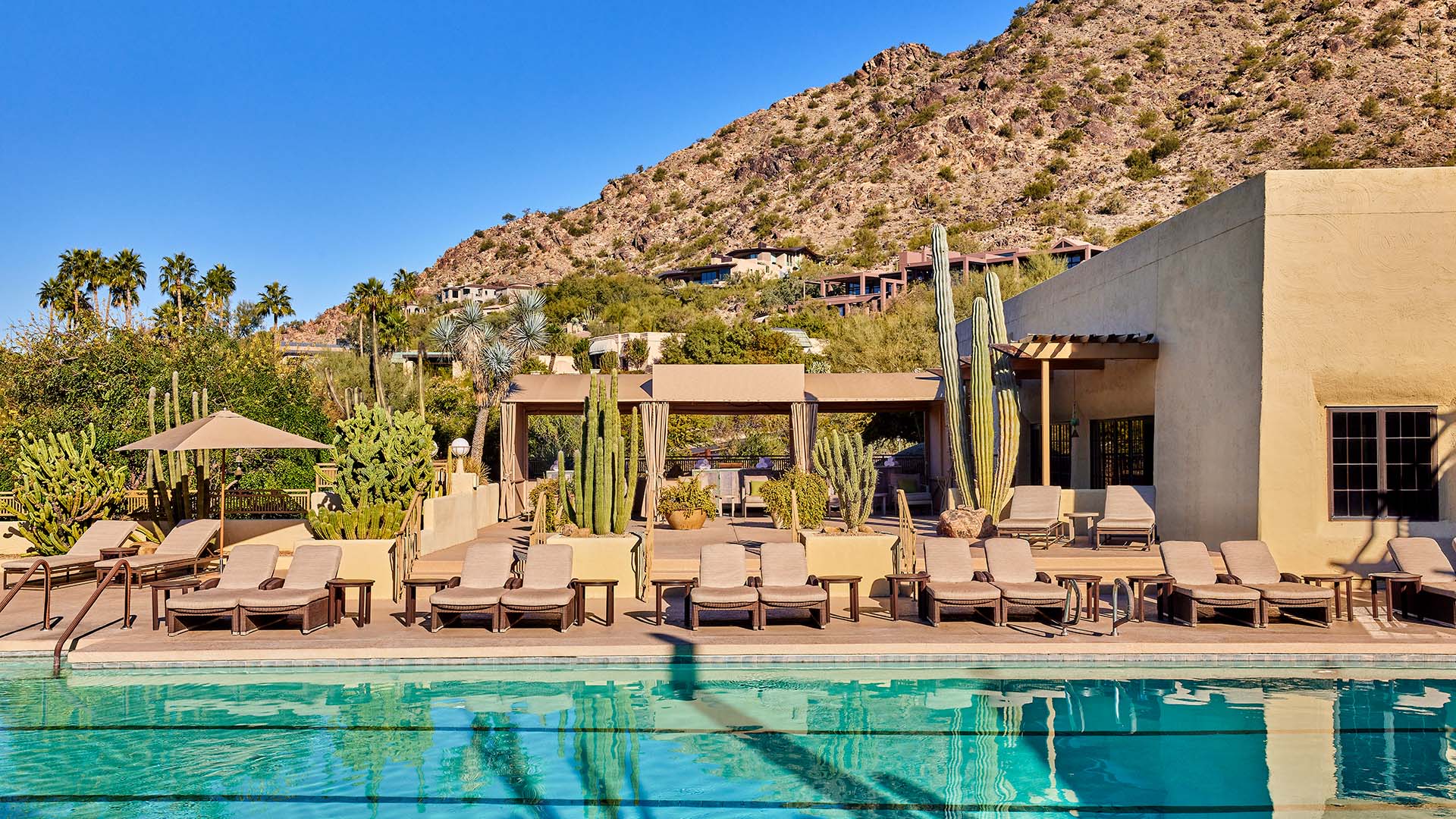 At the JW Marriott Scottsdale Camelback Inn Resort & Spa, the 32,000-square-foot Spa at Camelback Inn focuses on treatments inspired by the desert and ancient traditions, while its lineup of "Zen wellness" classes deliver unique workouts and mindfulness sessions.
The 60-minute Agave Toning Wrap, for example, includes an initial application of prickly pear cactus gel to activate circulation followed by a scalp massage and a wrap with moisturizing agave nectar oil infused with sandalwood and other plant extracts. The Ayurvedic Herbal Body Treatment begins with a gentle exfoliation before a warm blend of herbs and oils from India nourish the skin, increasing circulation and relaxation.
Among the fitness center's distinctive classes are Restorative Yoga with Guitar, in which live music accompanies guided yoga postures and meditative stretching; STC (Stretch, Tone, and Condition), which works on posture, strength, flexibility, hand-eye coordination, balance and well-being through gentle exercises at the barre and on the floor; and Meditation with Crystal Bowls, a guided meditation that can incorporate breathwork and concludes with optional sharing.