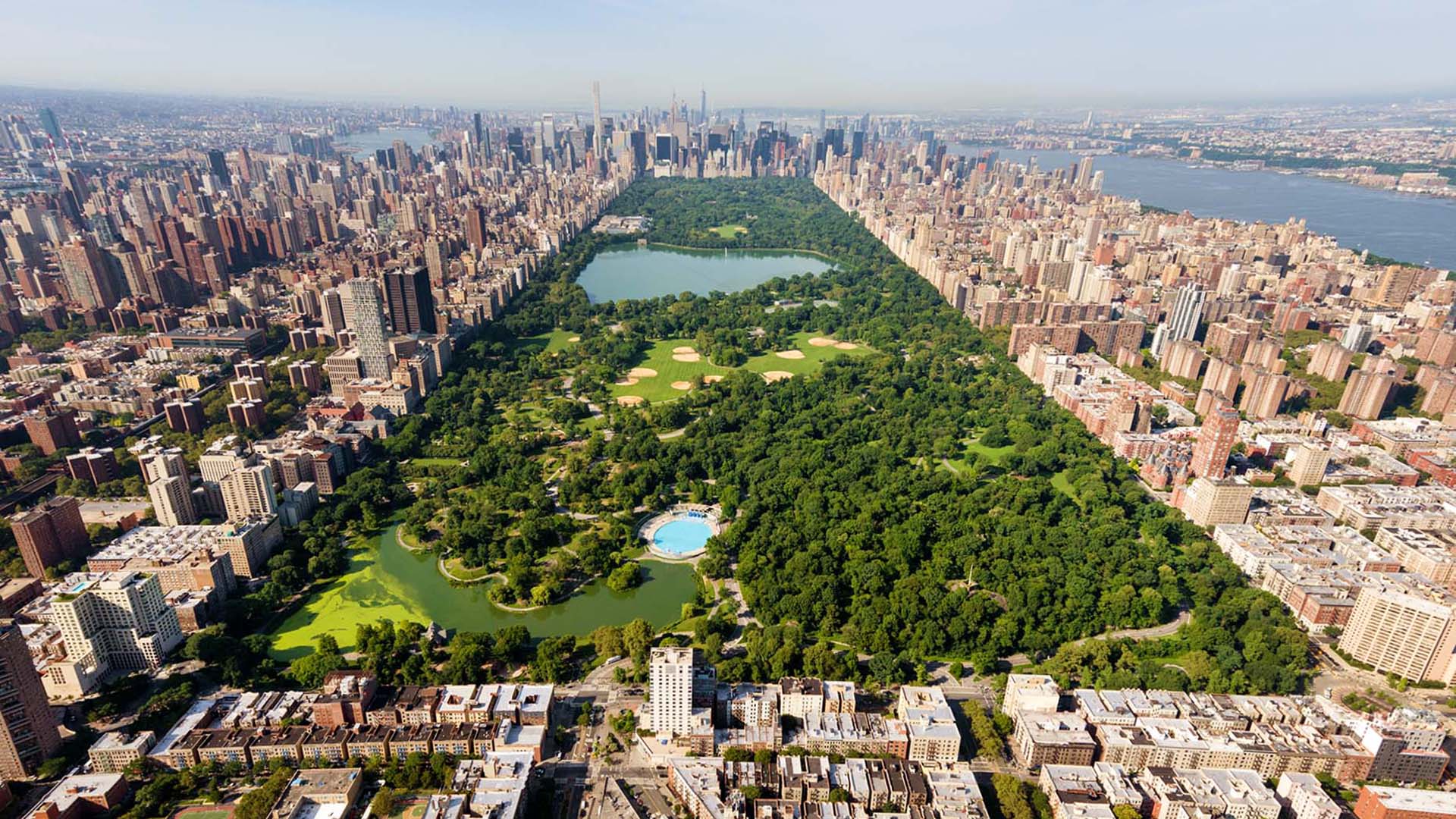 Outdoors
8 Cities with Spectacular, and Sustainable, Green Spaces
By

Jessica Benavides Canepa
Historically, urban green spaces have provided relaxation and calm amid chaotic city living. But as the world evolves and climate issues take center stage, the important role trees and plants play in lowering carbon emissions and oxygenating the air makes people appreciate beautiful natural spaces all the more.
From vast parklands and idyllic gardens to boundless trails with natural treasures at every turn, here some of the most spectacular urban green spaces around the world.
As always, check for travel guidelines and closures before planning your trip.
New York City
Famous for its skyscrapers and bustling multicultural neighborhoods, New York City is also one of the greenest cities in the United States.
Among its many sustainability goals, the Big Apple's OneNYC strategy aims to improve the city's many existing parks and create new ones to ensure residents of every neighborhood have access to open spaces.
Among the most visited urban parks in the United States, NYC's Central Park was designed in the mid-1800s to offer a natural oasis and respite from city living.
Its 843 acres include 18,000 trees and more than 200 bird species, plus a diverse landscape of gardens, lakes, ravines and lush lawns.
Phoenix
Phoenix, the fifth-largest city in the U.S., has big goals for securing a sustainable lifestyle.
The city plans to rehabilitate its canals; add 150 miles of green spaces, walkways and bike paths; and derive a way to plant trees in areas that offer little shade.
For native flora and fauna sightings and recreational pleasures, visit the extensive Papago Park, which features gentle hiking trails, fishing lagoons and a botanical garden filled with cactuses and succulents.
Stop at the famed Hole-in-the-Rock viewpoint for a contrasting desert panorama.
Paris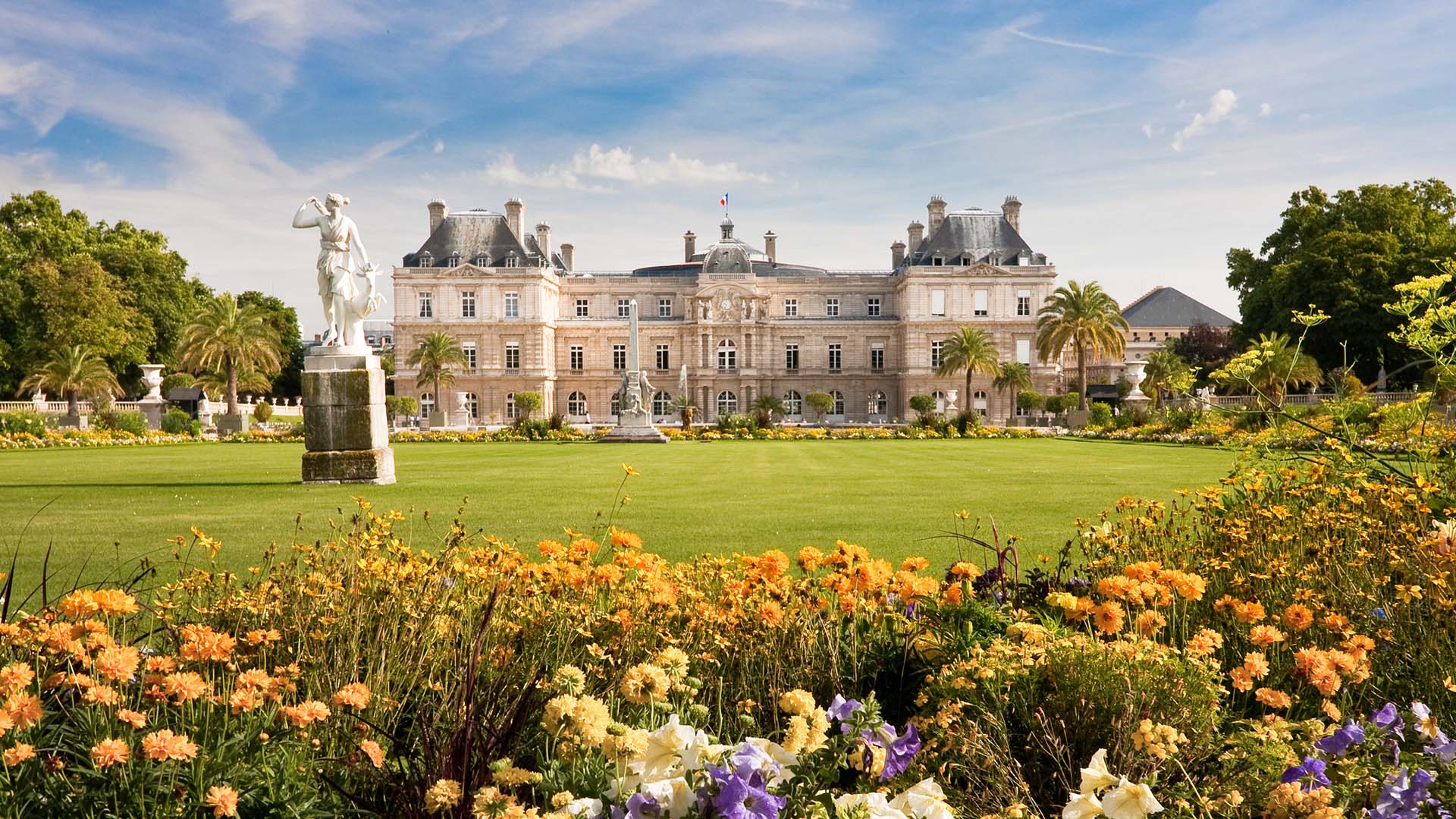 Paris, one of the most visited cities in Europe, has set its sights on becoming the most eco-friendly, too.
With initiatives ranging from planting more trees to adding landmark-adjacent green spaces and sprouting plant-covered rooftops, the City of Light is determined to reach its goal.
After exploring famous green spots like Jardin du Luxembourg, with its pastoral beauty, visit the mammoth Bois de Boulogne, the one-time hunting grounds of French kings turned woodland wonderland.
Wander its more than 2,000 acres to discover parklands, gardens and bike paths, or enjoy a tree-lined boat ride on Lac Inférieur.
Cape Town, South Africa
Often called the greenest city in Africa due to a strong commitment to improving sustainable practices, Cape Town cherishes its lush parklands and botanical gardens. And to keep everything in check, the local government introduced the Responsible Tourism Policy to, among other things, protect and restore the ecosystem as needed.
Backdropped by one of the world's oldest mountains and inhabited by 8,200 species of plants — many of which are endemic — on 62,000 acres of hiking, mountain biking and horse-riding trails, Table Mountain National Park offers a striking natural oasis for the entire family to enjoy.
Madrid
Within the first three years of implementing its Madrid 360 Strategy, the Spanish capital reportedly completed 60 percent of its objectives, including planting 150,000 trees.
With ongoing plans to further reduce harmful greenhouse emissions, Madrid is well on its way to achieving a world-class sustainability scenario.
Travel back to simpler times at Parque de El Retiro, revered as one of Europe's most beautiful parks.
Lose yourself in the fantastical splendor of this enchanting green lung, with its ancient sculptures, fountains, gleaming ponds, free-roaming peacocks and manicured garden pathways.
Singapore
Dubbed "A City in a Garden" due to its abundance of verdant spaces, Singapore began its environmental improvement efforts back in the 1960s.
Decades later, the OneMillionTrees movement, an initiative to plant a million trees, was introduced to reduce carbon emissions and maintain the city's impressive biodiversity.
For a multisensory horticultural experience, visit Gardens by the Bay, a veritable paradise for flora lovers.
Highlights include three temperature-controlled conservatories housing international flowers and plants, rare vegetation and a kaleidoscope of hanging floral art displays.
Dubai, UAE
In conjunction with the Dubai Urban Master Plan, which was designed to increase sustainable urban development, Dubai launched a community project to revitalize public parks and green zones.
Thirty architects and designers are working on this initiative to create new playgrounds, running tracks and landscaping revamps around town.
For a unique outdoor experience, stroll the whimsical grounds of the Dubai Miracle Garden, a colorful collection of intricate floral art displays made with more than 150 million blossoms.
Visitors can revel in landscaped flower beds, an enchanted 3D castle and a flower-filled airplane, the largest floral sculpture in the world.
Sydney
Sydney is regularly ranked among the world's most livable cities, and its plans for increased sustainability include managing and upgrading its waterways, bushlands and urban green spaces, as well as increasing the tree canopy.
The latter goal, mentioned in the Sustainable Sydney plan, aspires to offer a minimum of 40 percent overall green cover, with 27 percent dedicated to the tree canopy.
To get a taste of Sydney's green spaces, venture to the Lavender Bay Parklands, a collection of contrasting parks and gardens nestled next to a harbor.
Notable among them is Wendy's Secret Garden, a charming, not-so-hidden field of indigenous plant life and majestic trees housing a robust avian community.