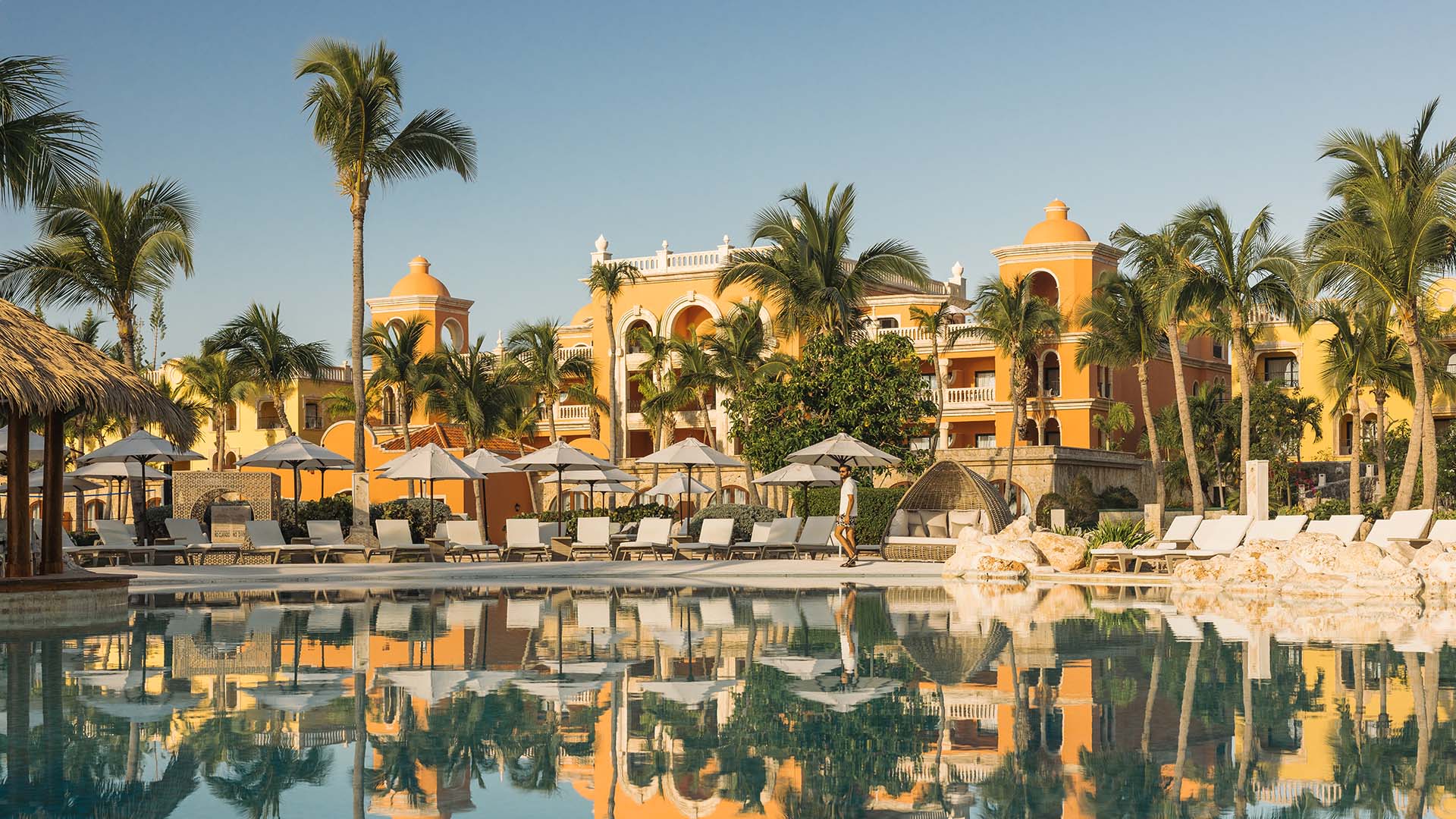 Tips + Trends
3 All-Inclusive Resorts to Celebrate the Winter Holidays
By

Sucheta Rawal
What's better than sharing the holidays with your loved ones in a warm and sunny destination? Allowing someone else to do the cooking and cleanup. At all-inclusive resorts, you can leave the headache of planning meals, keeping everyone entertained and coordinating logistics to the professionals.
From adults-only to family-friendly, these all-inclusive resorts are not only convenient and affordable, they also prioritize destination-led experiences, diverse dining and locally focused activities so you can create new memories while learning about new cultures.
As always, check for travel guidelines and closures before planning your trip.
Plan a Solo or Couples Holiday in Punta Cana
Sanctuary Cap Cana, a Luxury Collection Adult All-Inclusive Resort, Dominican Republic elevates the all-inclusive concept with its refined suites and villas, some with butler service. Here you can relax on a sun lounger with a book on Dominican culture borrowed from the lobby library, take a dip in one of the six pools or stroll along the pure white sand beach.
The bright and magical Cap Cana Boat Parade held in December is a great reason to stay at the property and get into the island's festive spirit. Among other highlights is a holiday toast at the Marina Cap Cana with a creamy, aromatic, eggnog-like punch made with local rum, vanilla, cinnamon and nutmeg.
If you're flying in, getting to the resort is a breeze, too — it's conveniently located about a 15-minute drive from Punta Cana International Airport.
Treasure Family Moments in Barbados
If you are looking for more ways to create holiday memories with the family, journey to Tamarind by Elegant Hotels, All-Inclusive in Barbados to watch the night sky from a pristine beach with a celebrated local astronomer or groove to the beats pumping through your headphones at this charming, upscale resort's Silent Night Disco.
The resort's "Tropical Paradise" festive events are curated for all ages to engage with the destination. Sample Bajan delicacies such as fish cakes and samosas, shop for arts and crafts, and join a line dance on signature Market Day.
On Christmas Day, Santa's arrival will excite starry-eyed travelers, and you also get an opportunity to give back to the local community through the resort's initiative, A Child's Wish, where kids from the Nightingale Children's Home become VIP guests for a day.
Enjoy the Calm in Costa Rica
The Westin Reserva Conchal, an All-Inclusive Golf Resort & Spa is ideal for travelers who want a tranquil retreat surrounded by ivory beaches, azure waters and lush green forests. At this Costa Rican all-inclusive, live in the moment as you practice sunrise yoga on the beach, do breath work at the spa and float your cares away in one of the largest freshwater pools in Central America.
The resort has a wide array of activities to inspire you and help you celebrate the holiday season. Channel your creative energy making holiday picture frames, decorating cookies and cupcakes, and wrapping presents for kids through a local charity. If you are vocally inclined, sing carols along with the young guests at the Westin Family Kids Club.
Finally, embark on a culinary journey around the world at the Christmas dinner and celebrate a magical New Year's Eve with food and dance at Mitra Market.