Every summer, crowds swell and prices rise as popular tourist destinations hit peak season, but savvy travelers know a secret. Instead of heading to their next adventure at the same time as everyone else, they wait for the off-season.
What exactly is the off-season? It's generally any time of year there is a lower demand for travel. With many vacationers planning their getaways around warmer summer weather and school breaks, June, July and August can be peak travel times.
However, if you can, you're much better off saving those vacation days for later months. September through early November is the perfect time for off-season travel, when school is back in session and the weather is more temperate.
Still not convinced? Here are the top five reasons to schedule your next vacation in the off-season.
Related: Off-Season Is the Right Season: 6 Caribbean Islands to Visit This Fall
1. Cost
From the moment you start planning your trip, the difference in price will be noticeable. During peak season, prices are at their highest, but it's easy to save on everything from airfare to hotel rooms when you travel in the fall months.
Those savings extend even further if you travel during the week, when fewer people are heading out on their latest adventures.
2. Weather
Even in more temperate climates, the summer can be sweltering with high temperatures and humidity. That's not too bad if you're planning on visiting indoor attractions, but it can make a trip miserable if you're spending most of your time outside.
Choosing the fall for your vacation means you can take advantage of cooler temperatures, as well as beautiful fall foliage in some places.
3. Crowds
Since the school schedule can discourage families from taking advantage of the off-season, crowds will be much lower.
Your vacation will be so much more relaxing with shorter lines at the amusement park, easier dinner reservations and fewer heads blocking your view at the art museum.
4. Local Culture
With fewer tourists crowding your destination, it allows the local culture to shine. It's the perfect time to see how people live on a regular basis.
Undeterred by tourists, locals fill the restaurants and head to their favorite shops. Catch live entertainment without so many people around and see what interesting fall harvest festivals or events are happening nearby.
5. Easier Vacation Time
Spring break, holiday weekends and the middle of summer are popular times to request a vacation at work. It can be a fight over who gets the week they want, but if you travel in the off-season, there's a much smaller chance that your request conflicts with your coworkers'. You're more likely to get the time you want, and your boss will love having one less person requesting the Friday before Memorial Day weekend off.
WHERE TO GO
If you're ready to plan an off-season getaway but aren't sure where to head to first, we've gathered a list of the best spots to travel to from September to early November. Whether you want a tropical vacation or a European adventure, nearly anything is possible in the off-season.
Hawaii
Heading to Hawaii in the fall is a perfect option for anyone from honeymooners to families. Trip expenses can add up quickly in Hawaii as there is a premium price because of the location, but your wallet will take a smaller hit after the summer rush has ended.
From September to early November, there are fewer tourists and more locals frequenting the island businesses. The weather can also impact your trip, as rain can get heavy in the summer and wash out your day at Waikiki Beach or snorkeling plans at Molokini Crater, but the rainfall is much lighter in the cooler months.
Surfing is ideal in the off-season, particularly in the winter when the waves hit their biggest swells. Professionals often overrun the waves during the winter, so novice surfers will love autumn at the North Shore, which offers a happy medium of bigger waves and lower crowds.
New York City
There are so many scenic outdoor places to explore in New York City, but it's not nearly as fun to walk through Central Park or take in the modern designs of the High Line when the temperatures are high. With so much metal and concrete around to amplify the heat, a summer visit can quickly become unbearable, while snow can pile up and bring your winter adventure to a standstill.
Visiting in autumn means you can take time to enjoy the city's green spaces without overheating, walk around until you find the perfect local pizza spot and take advantage of lighter crowds at the museums and Broadway shows. You can also enjoy the fun of Fashion Week and fall street fairs while avoiding the crowds that come in for the holiday highlights, including the Macy's Thanksgiving Day Parade and the Rockefeller Center Christmas Tree Lighting.
London
In addition to lighter crowds and lower prices, an autumn vacation to London offers a beautiful view of the leaves as they change colors. With as many trees as there are people, there are parks and gardens everywhere, with no shortage of spots to see the beautiful oranges and yellows.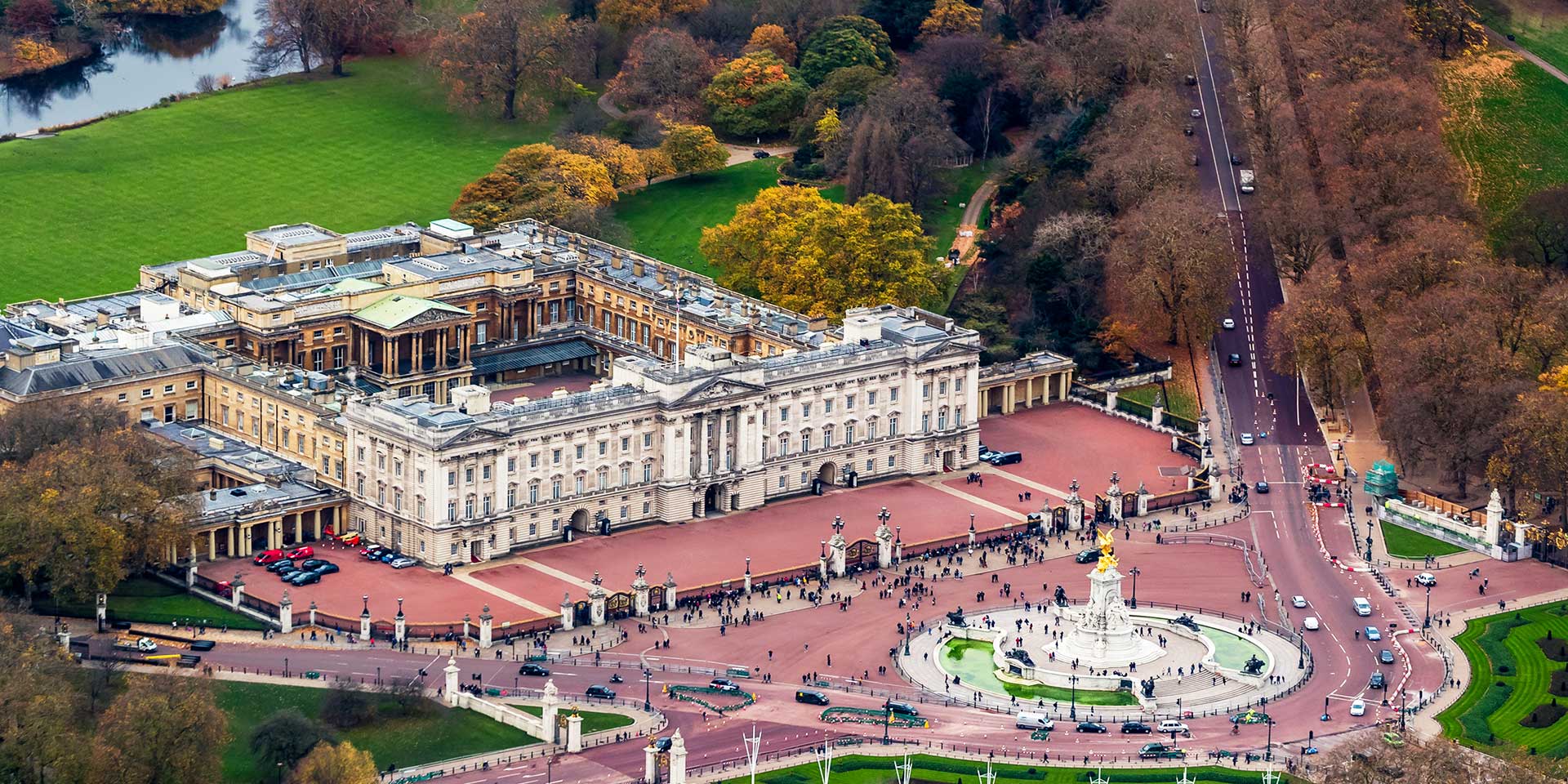 In fact, London is officially classified as a forest, and the city is considered the world's largest urban forest. One of the most scenic places to see the trees is the ground of Buckingham Palace. While there, you can stop in for a tour, which is only offered for a few months out of the year, including September.
In the evening, enjoy a picnic at Greenwich Park, where you can take in the view of the skyline combined with the scenic foliage.
Paris
While there is always something happening in Paris, fall brings a wide variety of events and festivals. In September and October, you can enjoy several food festivals, including The Week of Tastes, where local restaurants offer special deals and menus, as well as Prix de l'Arc de Triomphe, a famous European horse race.
For designers and couture enthusiasts, every fall sees Fashion Week come to Paris. Other popular autumn events include the Feast of the Assumption, White Night, the Montmartre Wine Harvest and Armistice Day.
Rome
It's always a great time to go to Rome and enjoy a spectacular glass of wine, but the crisp weather in the fall is perfect to sit outside at a restaurant while sipping on a local vintage.
Autumn also means the start of association football season, so you can cheer on Roma or root for their opponents at Stadio Olimpico while enjoying one of the top European pastimes. It's a perfect way to soak up the local culture that visitors in the peak summer months often miss.
Not a big sports fan? You'll find lower crowds at all of the historical sites around the city, including the Colosseum and the Roman Forum, while the cooler temperatures will make hiking around and exploring the outdoor destinations a breeze.
Orlando
School is back in session in the fall, meaning fewer families crowding the theme parks. Orlando is a great option for young families and the young-at-heart with a sense of wonder.
In September and October, Walt Disney World® Resort offers the family-friendly Mickey's Not-So-Scary Halloween Party at Magic Kingdom® Park, the International Food and Wine Festival at Epcot® and short lines throughout all four parks. Head to Universal Studios Resort® for the scary fun of Halloween Horror Nights or wear your costume to the Wizarding World of Harry Potter.
Southern California
While Southern California stays relatively temperate for most of the year, the fall brings lower crowds, fun harvest festivals and beautiful hiking. Like with Florida, those lower crowds mean trips to Disneyland® Resort and Universal Studios Hollywood® are much more fun.
If you're craving the crisp crunch of a fresh fall apple, head to the town of Julian in the Cuyamaca Mountains or Oak Glen to get your fix right from the source at one of their local orchards. After enjoying the local cuisine, take a hike in the beautiful weather at the famous Griffith Observatory or head inland for a memorable visit to Joshua Tree National Park.
This article was published through a partnership with Vacations by Marriott. Read the original story: Beat the Heat and the Crowds: Here's Why You Should Travel in the Off-Season and Where to Go on the blog.