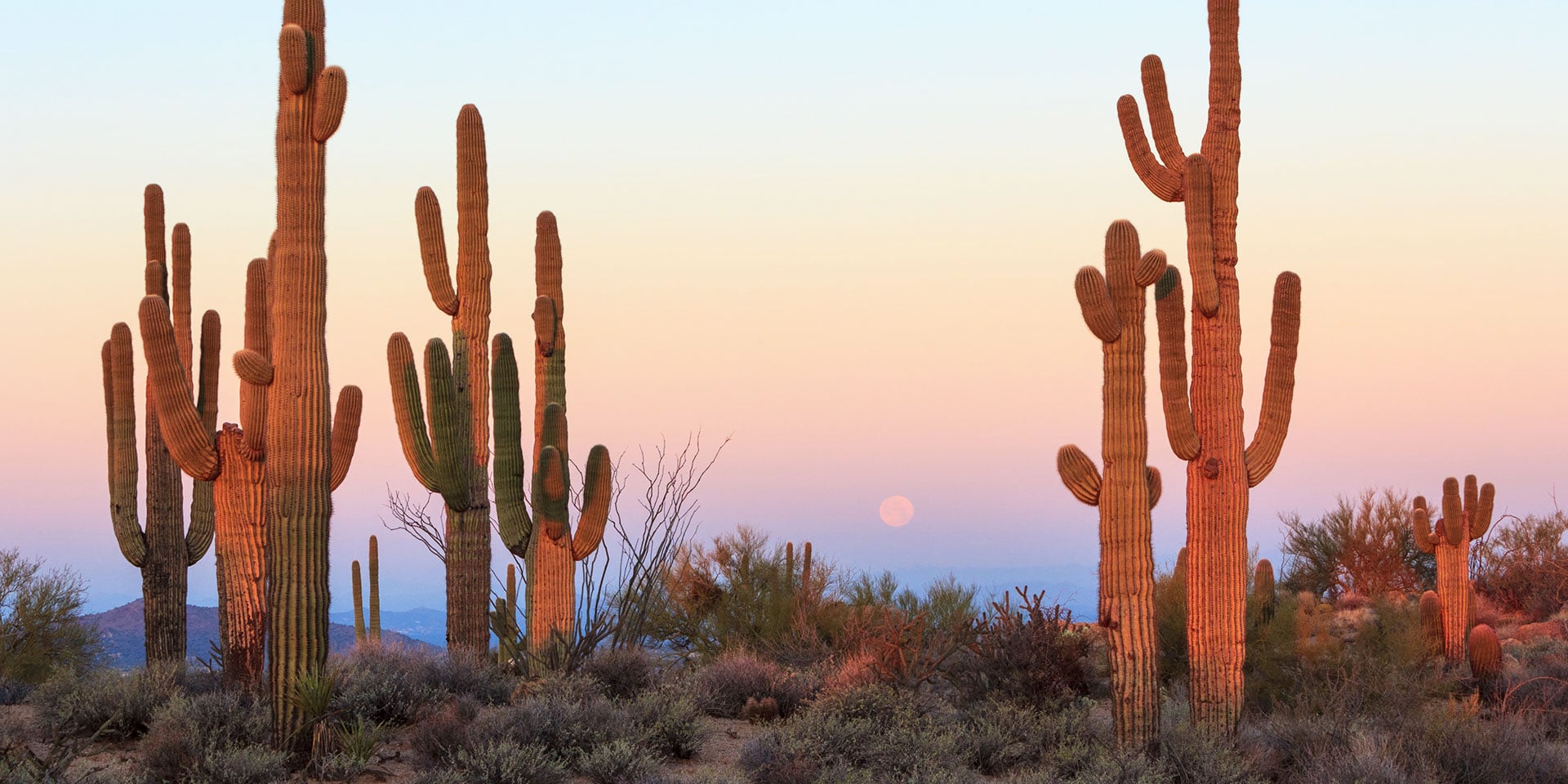 Phoenix
8 Reasons Summertime's the Right Time in Phoenix
By

Jodi Thornton O'Connell
Don't let rising temps hold you back — Phoenix and the Valley of the Sun offer a world of reasons to visit during the summer. Although the mercury can rise to more than 100 degrees, as any Phoenician will tell you, "It's a dry heat," with summer humidity levels staying between 19 and 33 percent, providing the perfect backdrop for a cool dip in a lake, a wild slide through a water park or an afternoon of air-conditioned entertainment.
Here are eight cool reasons to visit Phoenix this summer.
1. Ditch the Crowds
Daytime high temperatures in Phoenix can sound intense to many folks, who instead opt for more traditional vacations at the seashore or mountains. That means savvy travelers like you get to enjoy the Valley of the Sun's many entertainments without having to shuffle through shoulder-to-shoulder crowds. Take a stroll or light rail ride to downtown Phoenix's monthly Artlink First Fridays Art Walk, or enjoy restaurants, museums and other attractions sans the long wait times.
2. Watch the Sun Rise
Although daytime may feel scorching, temperatures in the area can drop at night by 20 to 30 degrees. The coolest time of day in Phoenix during summer months is just before the sun rises, when the thermometer can dip as low as the upper 70s.
Set an alarm early and head out for a hike up Camelback Mountain, Piestewa Peak or the Papago Buttes — all stunning places to watch the desert come alive with shades of mauve and lavender to greet the day.
3. Take Them Out to the Ball Game
American as apple pie, baseball goes hand in hand with summertime fun, and Phoenix is no exception. Head out to Chase Field to enjoy an afternoon game in climate-controlled comfort.
Treat yourself to a ticket in the All-You-Can-Eat Seats to nosh on unlimited hot dogs, peanuts, chips, soda and other ballpark treats, or book a front-row table to watch batting practice and the game at Friday's Front Row Sports Grill.
You can even bring your pooch to the park's Dog Days of Summer events where there's pet-friendly seating and a bark park for romping.
4. Sip Coffee Alfresco
If one of your vacation delights includes grabbing a cup of coffee seated in a picturesque sidewalk café, there are plenty of opportunities in Phoenix.
Nestle under cheerful umbrellas in a lush garden at the Breakfast Club in ultra-hip CityScape downtown, or enjoy old-world ambience and views of the desert foothills at Black Mountain Coffee Shop & Café, tucked in Carefree's Spanish Village.
5. Hit the "Beach"
There's no need to miss out on wiggling your toes in the sand on a desert vacay. Plan a visit to ride the waves at Tempe's kid-friendly Big Surf Waterpark in the 2.5-million-gallon Waikiki Beach wave pool. Surf the hydraulic waves in the pool or race down more than a dozen slides.
This wet attraction is the oldest and top-rated among dozens in the metro area. There are also several lakes surrounding the Valley of the Sun, with sandy shorelines and boating activities, as well as the Salt River to the east where you can tube through dramatic desert vistas.
6. Escape the Outdoors
When it's time to get out of the midday sun, there are plenty of activities to enjoy indoors. Explore the area's American Indian heritage at the Heard Museum in downtown Phoenix. Or visit dozens of other world-class museums, like the Arizona Science Center or the Children's Museum of Phoenix in the city center, the Arizona Museum of Natural History in Mesa, or the Arizona Heritage Center in Tempe.
7. Do It After Dark
After the sun goes down, the desert heat drops 20 degrees or more. Take advantage of sunset-and-beyond activities like the Glendale Summer Band Concert Series, the longest-running of its kind in Arizona. Take a dinner tour on Dolly Steamboat at Canyon Lake east of the city or grab a paddle and enjoy a moonlight kayak excursion on Tempe Town Lake.
8. Get the Deal
Typically, hotel and tourism rates rise after the Memorial Day weekend as summer vacation season kicks off. The Valley of the Sun is just the opposite. Stretch your vacation dollars by looking for off-season pricing at everything from hotels and tours to golf courses and restaurants. For example, The Westin Kierland Golf Club offers great rates, and summer is one of the best times to enjoy the club's 27-hole course — as well as its innovative Scottish Golf experience, in which golfers play wearing a traditional kilt!