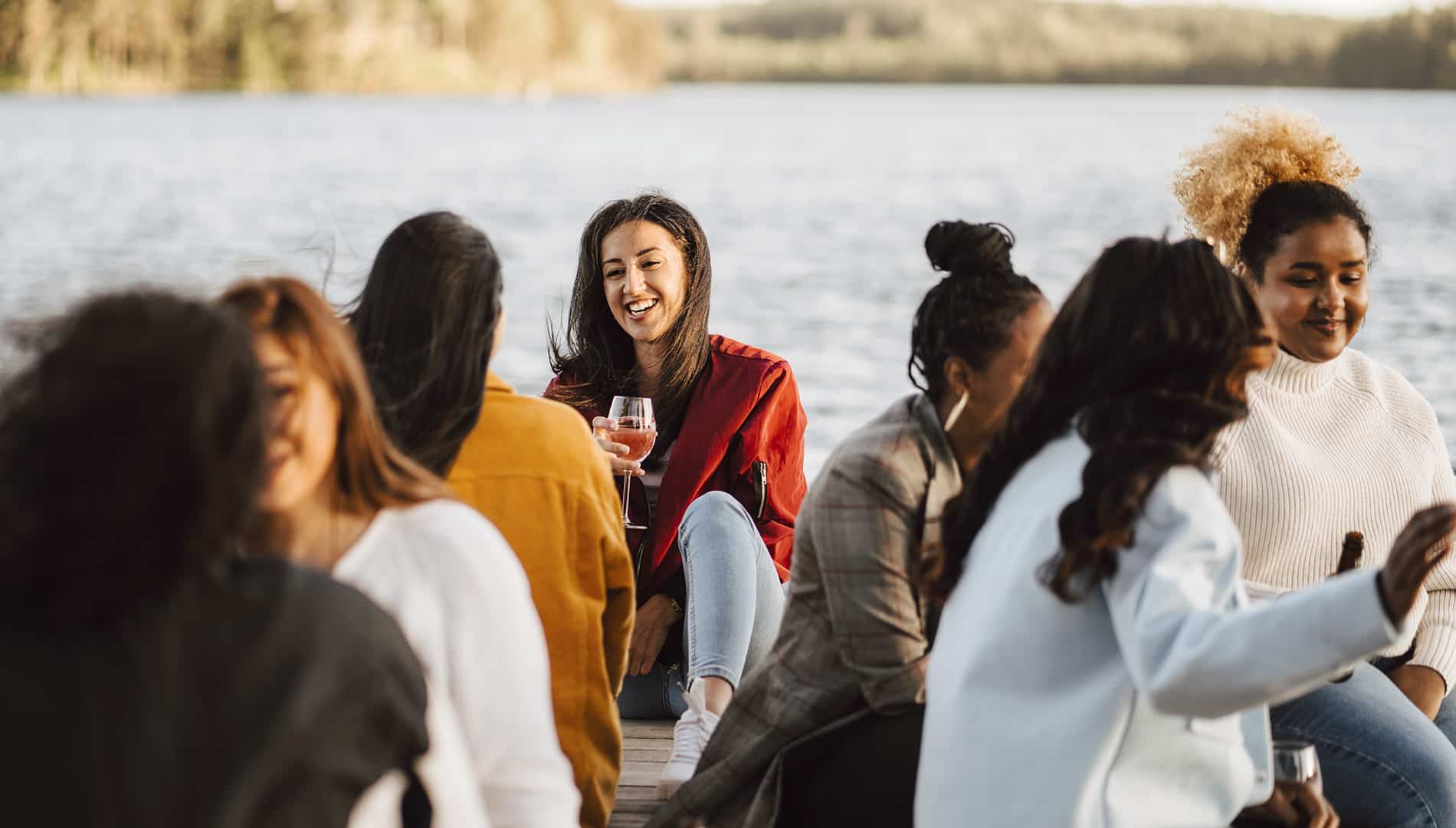 Whether your crew prefers enticing eats, a relaxing respite, a culture fix or exceptional outdoor experiences, these fantastic cities deliver a world of options for an unforgettable group adventure.
As always, check for travel restrictions and closures before planning your trip.
Berlin, Germany for Art Aficionados
A contemporary artist hub since the 1990s, Berlin has a creative scene that is felt in its scores of museums, galleries and street art. Start your art world exploration at Hamburger Bahnhof, a onetime train station housing multidisciplinary artwork from the 1960s to the present. Groups can pre-book a 60-minute guided tour of the main exhibition areas.
Outdoors, the East Side Gallery features murals and paintings of more than 100 artists from 21 countries. Nearly a mile long, this colorful open-air museum is the longest surviving stretch of the iconic Berlin Wall. Join a guided stroll, or for a fun friend activity, partake in a self-guided, artcentric bike tour around the city.
Notable galleries include the BBA Gallery, the Camera Work Virtual Gallery and the quirky Wow Gallery, where besties can snap photos in 30 interchangeable setups. If undecided, see it all during art events: the Berlin Mural Fest, the Berlin Biennale and the six-day Art Week.
Florence, Italy, for Foodies
With a wealth of trattorias (restaurants) offering Florentine fare, open-air markets and a celebrated wine region a short drive away, Florence is the perfect place for your foodie fix. The first stop is the famed Mercato Centrale, a market for artisan cheese, fresh fish, produce, meats and regular food-focused events.
For a deep-dive into the food scene, book a three-hour Secret Food Tour around the city and pair traditional dishes, including lampredotto (tripe sandwich), ribollita (veggie soup) and artisan gelato, with fascinating historical anecdotes about the dishes and surroundings.
Venture further afield and sample regional Chianti at one or more wineries strewn across Tuscany.
Stellenbosch, South Africa, for Wine Lovers
Among the oldest and most lauded wine regions in South Africa, Stellenbosch boasts a temperate climate and a hilly landscape ideal for creating first-class cabernet sauvignon wines. Other local varietals include sauvignon blanc, shiraz and chenin blanc, as well as the lesser-known pinotage.
Just 25 miles east of Cape Town, some of the country's top wine estates are found here. While many wine farms offer tours and tastings, some stand out for the extras; enjoy a wine and chocolate pairing at the Waterford Estate, visit Villiera Wines' authentic wildlife sanctuary, or Segway your way through the vines at Spier.
For an overview of all the region has to offer, try a fun-filled, hop-on-hop-off winery tour featuring a choice of three routes and from three to six self-paced farm visits.
Mallorca, Spain, for Wellness Worshippers
Mallorca's lyrical landscape of teal-hued coves, white sand beaches and rocky mountainside terrain makes it the ideal island destination to recharge both body and soul — made all the better if a buddy or two shares the experience.
Head for the hills with hiking trails to suit all levels. For a relaxed hike with scenic surrounds, try the Barranc de Biniaraix gorge. If you seek a more hidden path, trek from tiny Estellencs (population just over 300) to enjoy the views atop Mount Galatzó. To end with a dip in the sea, descend the Delta, a small cliff that leads to secluded shores.
To ease the mind, local yoga classes run the gamut from outdoors at Sadhana Works to Earth Yoga's cozy studio vibe or even paddleboard salutations with Soller Sup.
For optimum relaxation, a massage at Shine Spa works wonders, while the Arabella Spa offers a most indulgent experience.
Oman for Outdoor Adventures
Enriched with a natural beauty that extends to its mighty mountains, clean coastlines and miles of desert lands, Oman entices travelers to indulge in its great outdoors.
By land, zip through the Wahiba Sands by four-wheel drive or embrace your inner Bedouin with a camel ride through A'Sharqiyah and Rub Al Khali. For memorable moments, trek the Wadi Bani Khalid oasis or the eastern Al Hajar Mountains.
By sea, options include diving at the Bandar Al Khayran Reserve near Al Bustan Palace, a Ritz-Carlton Hotel; snorkeling with marine life; and dolphin sightings at Marina Bandar Al Rawdha.