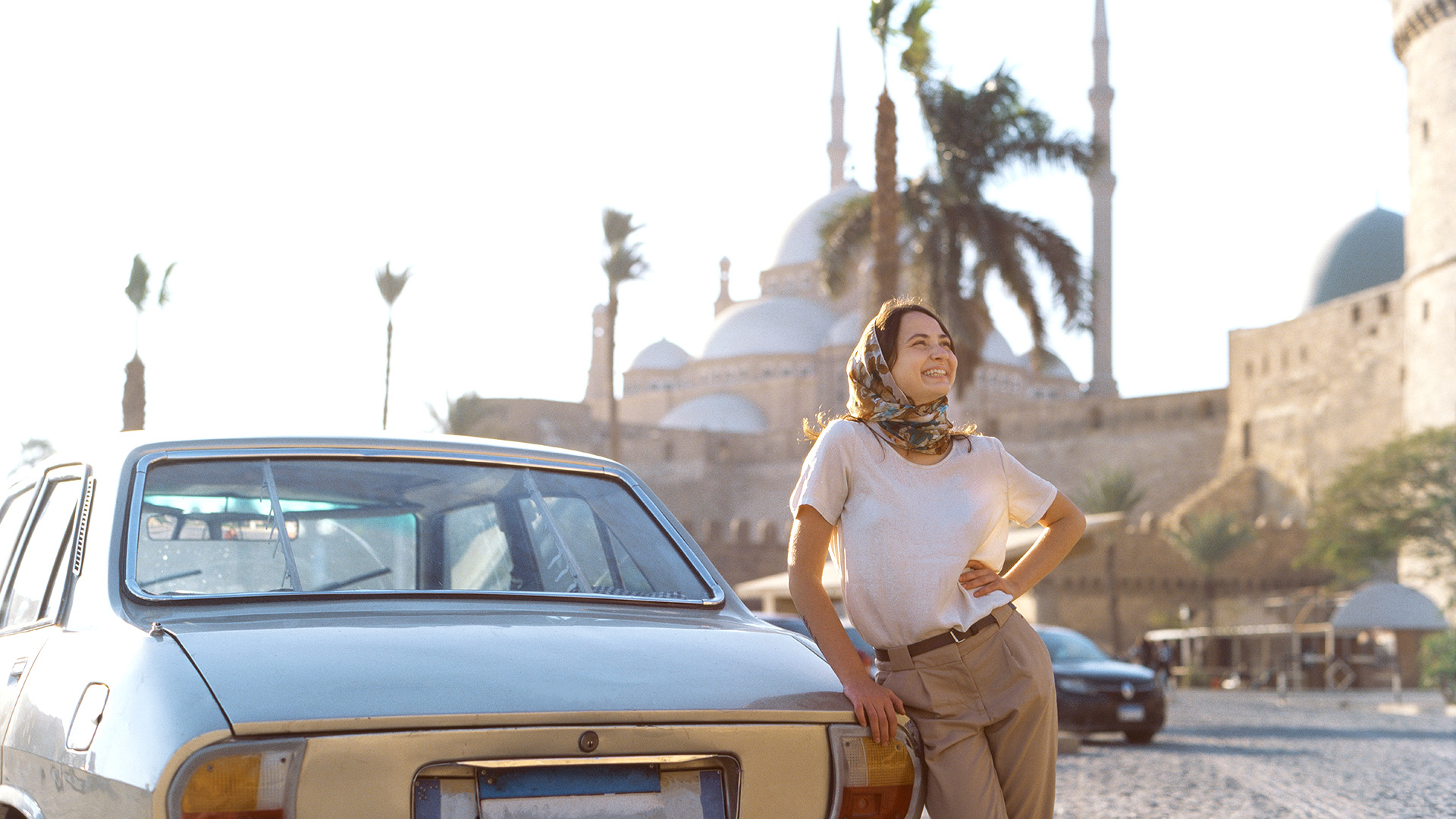 Intrigue abounds in Africa and the Middle East when you plan a road trip in such diverse countries as Egypt, Oman, Kenya, Zambia, Qatar and Jordan. Set your sights on ancient ruins and temples, beguiling souks and desert dunes, and wildlife encounters both on land and at sea seemingly pulled from the pages of an adventure guide.
Make time, too, to rest up in style at some of these favorite properties across the region that serve up a real sense of place alongside all the creature comforts that make you feel at home away from home.
As always, check for travel guidelines and closures before planning your trip.
JW Marriott Hotel Cairo
With its heady mix of the ancient and modern, Cairo simply must be experienced. Once you've ticked off seeing the Sphinx, souks and Pyramids of Giza, Egypt's capital also makes the perfect stepping off point for a road trip to places like Alexandria and the desert oasis of Al Fayoum.
Make the JW Marriott Hotel Cairo your launching point for Egyptian explorations and enjoy cooling off at the hotel's serene outdoor pool or Beach Water Park, with its sandy shores and wave pool, after a day spent out and about.
The property's 10 dining venues offer up everything from Italian and Asian cuisine to American and Middle Eastern specialties. There's even an on-site kids club at this sprawling luxury oasis.
Protea Hotel Livingstone
An epic adventure in southern Africa full of wildlife and incredible scenery is in store when you hit the road from Livingstone in Zambia.
But first, check in for maximum relaxation at Protea Hotel by Marriott Livingstone, where the resort's sparkling pool welcomes you for a refreshing dip after a day of exploring. Victoria Falls, one of the Seven Natural Wonders of the World, is less than a 10-minute drive from the hotel.
And you can go for a self-guided game drive or on a guided tour to look for hippos, wildebeest, giraffes and elephants in Mosi-oa-Tunya National Park, skirting the Zambezi River just above Victoria Falls.
River rafting along the Zambezi River, village visits and exploring Livingstone town itself are among the many other spectacular diversions in these parts, too.
Dead Sea Marriott Resort & Spa, Jordan
Famous for its warm hospitality and incredible historic sites, Jordan is also made for road-tripping, with major highways connecting some of its most impressive sights.
Start things off at the Dead Sea, the lowest point on Earth, by checking into the Dead Sea Marriott Resort & Spa, where a gorgeous pool overlooks the shores of the Dead Sea and incredible views span the landscape, from the otherworldly turquoise waters to the contrasting desert landscapes.
Mount Nebo, where you can see all the way to Jerusalem from its peak on a clear day, is just 17 miles away. And you can set out on longer road trips from here, too, to spots like Wadi Musa (the closest town to Petra) and the incredible valley of Wadi Rum in southern Jordan.
JW Marriott Masai Mara Lodge
Located in southwestern Kenya at the heart of the Masai Mara National Reserve, JW Marriott Masai Mara Lodge's 20 private, expansive luxury tents (all en suite, with whirlpools to enjoy on your own individual deck) blend into the surrounding savanna, putting the chance to spot the Big 5 right at your doorstep.
Road trips here are all of the organized game-drive variety, whether you're taking in the incredible wildebeest migration from July to October that brings nearly 2 million animals to the area, visiting a nearby rhino sanctuary, or marveling at the large numbers of cheetahs, lions, elephants and giraffes at home in the Masai Mara National Reserve.
Al Messila, a Luxury Collection Resort & Spa, Doha
Desert sand dune adventures, dhow cruises and getting lost in the retail delights of its souks are among the many draws of Doha, Qatar's contemporary capital.
The city is ideally positioned for road trips south along the Persian Gulf to see Qatar's other sights, like the family beach in Al Wakrah, with its great children's play area, or pretty Sealine Beach in Mesaieed, a popular weekend foray from the city.
For feeling close to Doha's center but worlds away, there's no finer address for a stay than the private palace setting of Al Messila, a Luxury Collection Resort & Spa, Doha, surrounded by fragrant gardens planted with native flora. For extra glamour, check into one of the custom-designed villas, each with its own private pool.
Al Bustan Palace, a Ritz-Carlton Hotel
The chance to hike to picturesque agricultural villages in the Jebel Akhdar mountains, snorkel with whale sharks and sea turtles in the turquoise waters of the Daymaniyat Islands, and stargaze under inky night skies in the uninhabited dunes of Sharqiyah Sands are just a few reasons to plan a road trip in Oman.
Just east of Muscat, make Al Bustan Palace, a Ritz-Carlton Hotel your luxe pied-à-terre between the Sea of Oman and surrounding Al Hajar mountains.
The hotel's vast amenities include five restaurants, a zip line and splash park for kids, and a beachfront spa with Oman's first private beach just for women.
Hitting the road soon? Use Road Trip Search* to book hotels along your route, find pet-friendly properties, on-site EV charging, and more — only on the Marriott Bonvoy® App. Download today.
*Road Trip Search feature only available on iOS.